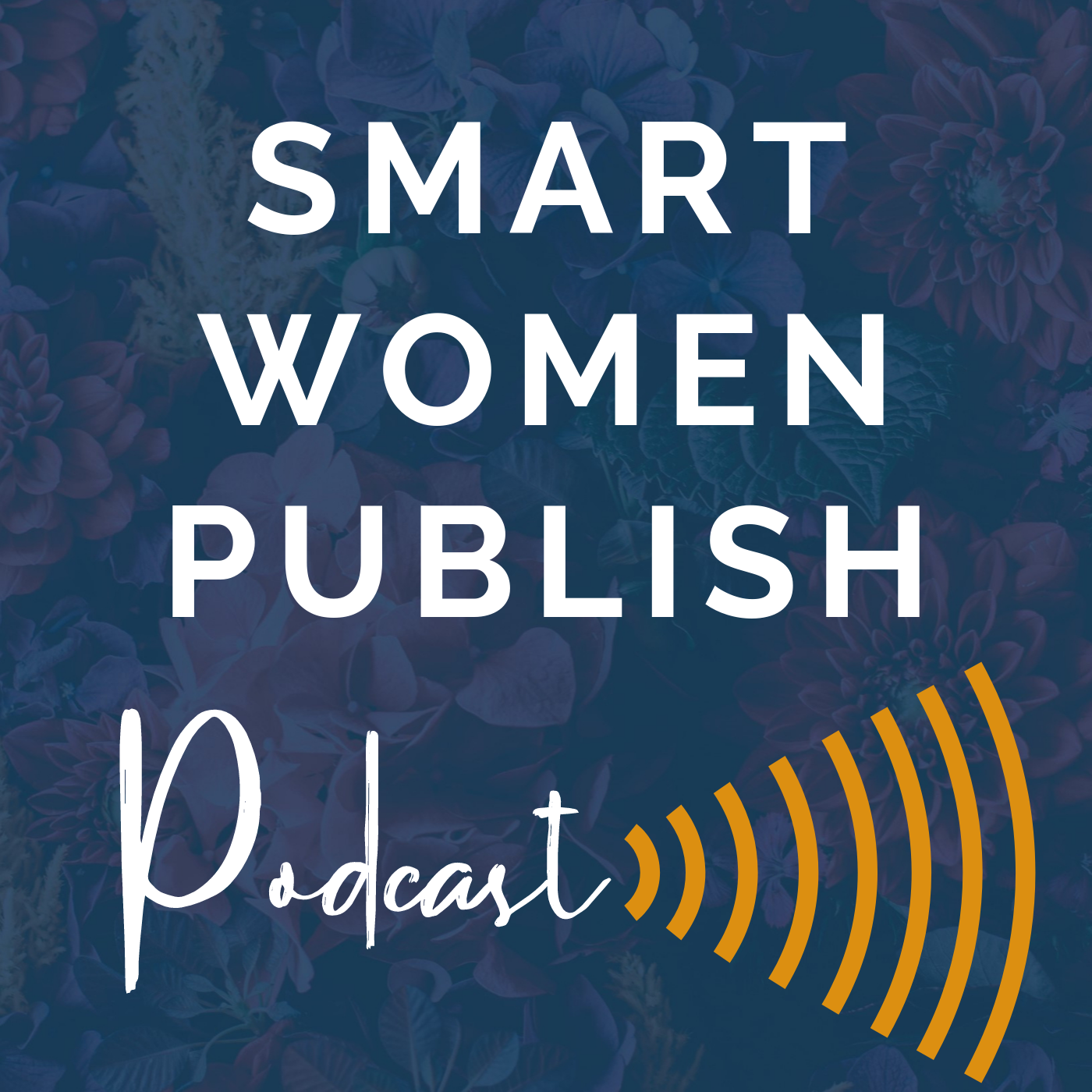 Conversations with smart women in publishing!
This podcast is a collection of useful conversations with business and professional women who have self-published non-fiction books. They are happy to share their experience to help you with yours.
You will also find other experts who assist authors in the various aspects of publishing and marketing books – and themselves.
I am your host, Bev Ryan, author of 'Smart Women Publish'. I also provide book coaching & book production services to non-fiction authors.
Subscribe Now and Never Miss an Episode
Emily Pereira is an International retreat leader, yoga teacher and coach, specialising in helping women call really aligned-love into their lives. She is also the author of the forthcoming book, 'The Quest: from the Hollywood Hills to the Amazon Jungle, one woman's search for enough', which she crowd-funded through the book platform Publishizer.
Louise Karch is a name whisperer and a multi-award-winning marketer, Louise names and re-names brands, resulting in them doubling their income, and then some. Her award-winning book, 'Word Glue – Find Your Million-Dollar Brand Name', generously shares naming methods that ensure you find the right brand, business or book name – a name that is memorable and will do the heavy lifting for you.
Dr Lois Frankel chats about her latest book, released in late 2019, 'Nice Girls Don't Speak Up or Stand Out – How to make your voice heard, your point known, and your presence felt'. Released only in audiobook format, this book is designed to let you hear how it sounds to answer questions confidently, engage in difficult conversations, make your point crisply and cogently, and so much more.
Debbie Lee is the Senior Manager of Content Acquisition and Business Development with Lightning Source Australia. IngramSpark is part of that company and provides a brilliant platform for self-publishers. She speaks her about their print on demand services, and global print and e-book distribution for publishers of all shapes and sizes, from multinationals to author-publishers doing one or two books.
Kris Barrett lives in Brisbane, Australia, and is an Integrative Nutrition Coach specialising in working with children with autism. She has written two books which have helped her build a successful business: 'No Cows Today' (a mother's story, a son's autism recovery) and 'High Thrive Me! A 5 step guide to helping kids with autism live happier, healthier lives'.
Carolyn is a marketer with a passion for purpose-digging, writing, speaking, teaching and community building. Carolyn is the author of five books; 'Small Business Big Brand', 'Marketing Your Small Business for Dummies', 'Unstuck in Provence' (a personal memoir), 'Conscious Marketing' and 'The Purpose Project'.
Jules Brooke assists authors and business owners to find their newsworthy message, connect with media and share their story to a larger audience via her platform 'Handle Your Own PR'. 
Angie's book 'Unpacking' is raw and autobiographical, yet holds an important message for all authors of non-fiction – and business owners as well: You have to be willing to reveal yourself – something she helps her clients do when she begins working with them as a marketer.
Philippa Spork published 'Rules of Social Engagement' in 2016, and soon after won international book awards and a major business award. Her book also led to her new role in corporate Australia.
"I didn't realize at the time though, but I do realize now, that a book is not a career. It is a door opener; it is an expertise awareness platform that gives you the credibility to do other things. And since that book I've gone on to do so many other things in my life."
An introduction to the show, who it is for, what it is about, how it can help you with your book publishing goals – plus a couple of early episode snippets.