Podcast Episode 1: Introduction to The Show
with Bev Ryan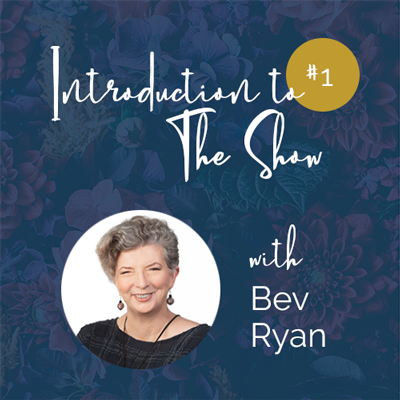 Short Description
An introduction to the show, who it is for, what it is about, how it can help you with your book publishing goals, and a couple of episode snippets.  
About Bev Ryan
Bev Ryan works at the intersection of publishing and professional growth. Her passion lies in supporting business and professional leaders to stand out in their field by producing quality non-fiction books in their area of expertise. She is the author of 'Smart Women Publish – Write the book that elevates you in your business or profession', and is a book coach and publishing manager, providing a range of services from book planning to editing, design, printing, and online distribution. She is based in Brisbane, Australia.
Listen to the Episode with Bev
The biggest hurdles many women face when dreaming of writing their own non-fiction book are centred around some perceived lacks – they often feel they lack expertise, know-how, confidence and self-belief. Of course, time and money can be influencing factors as well.
One of the goals of this podcast show is to bust some myths for you – and help you cast your own self-doubts aside.
The show features relatable role models – not necessarily household names – but women just like you who you can feel a connection with.
They have often used their books to re-shape their business or career – and importantly, to satisfy a strong desire to do something big and long-lasting
Your own reasons for publishing will be varied – but ideally you will have a mix of personal and professional motivation.  You might want to:
Share your knowledge and make a difference by positively impacting others

Be seen as an expert in your field and be invited to a larger platform

Differentiate yourself from others in a similar field, by being more visible and growing your business

Kickstart a new career or business because of your book

Feel personal significance and accomplishment because you have made a special dream come true.
Subscribe Now and Never Miss an Episode
We hope you liked this episode and found it useful to your business (and you!) If you loved what you heard, we'd love your support either from a review on iTunes or a social media share.
Did you enjoy this episode? We'd love for you to share it!